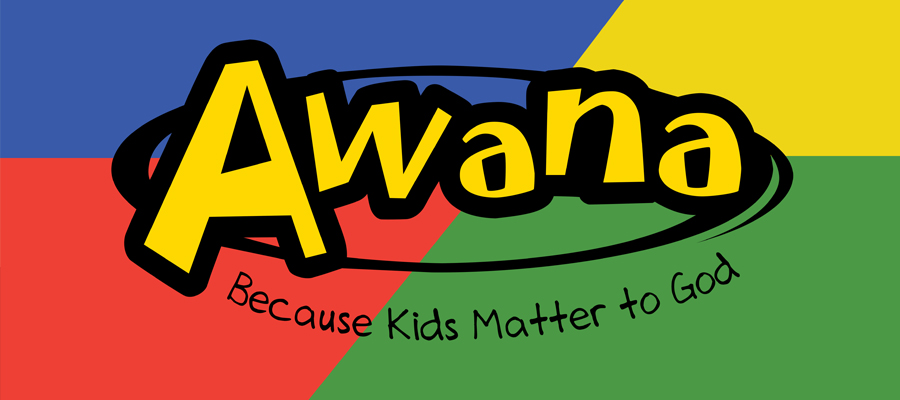 Awana is an international ministry that reaches kids and their families with the Gospel and disciples kids to walk with Christ for life. Lessons are designed to meet kids where they are, teach them about the Gospel in a way they will understand, and encourage them to memorize Scripture. 
---
Awana clubs meet for Bible learning and fun activities during the school year on Wednesdays 6:30 – 8:00 PM.
---
Age Groups:
Cubbies: 3 and 4 years old
Sparks: K – 2nd grade
T&T: 3rd – 6th grade
Trek: 7th – 8th grade
Journey: 9th – 12th grade
---
Parents/guardians are asked to monitor their own children for symptoms of Covid-19. If a student has any symptoms of Covid-19, they need to stay home. If these symptoms develop during class, they will be sent home.
Clubbers are encouraged to bring a water bottle with their name on it. Cups of water will not be provided.
We do most, if not all, activities outdoors, so dress appropriately for the weather.
Masks are required for any gathering indoors. Please provide a mask for your child. We will be employing 6 foot distancing even while outdoors.
Social distancing: no hugging, high fives, handshakes, sharing drinks, or close socializing before, during or after our clubs. Limited use of bathroom facilities: Try to use the bathroom at home before you come to class. If using our facility, please wipe down the things you touch with wipes provided in the bathrooms.
Parents who visit must wear masks if indoor and practice social distance rules.
If you have further questions call Pastor Mike Ruyle at 541-643-0580.
If you need further help with registering call the church office at 541-672-4522.
You can visit Awana.org to learn more about the fantastic curriculum provided by Awana.